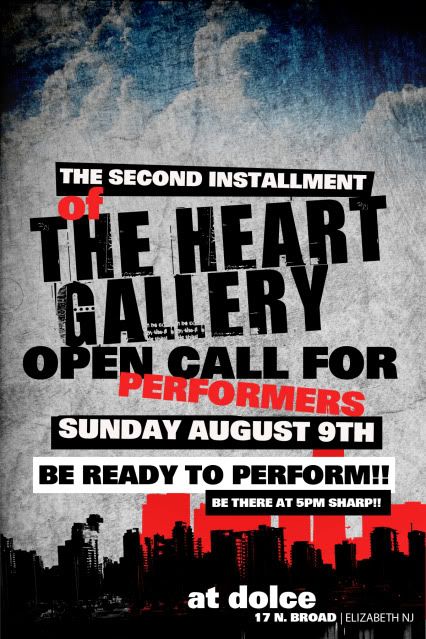 GOT TALENT?
WE ARE LOOKING FOR POETS, PAINTERS, MODELS, RAPPERS, SINGERS
CLOTHING DESIGNERS..IF YOU HAVE A LOVE FOR SOMTHING..COME PRESENT IT.

THE OPEN CALL IS THIS SUNDAY(AUGUST 9TH) @ DOLCE
17 N.BROAD ST. ELIZABETH NJ
@ 5PM SHARP
PLEASE BE ON TIME.
BRING YOUR MATERIAL, AND BE READY TO PERFORM.
FOR MORE INFO CONTACT:
TEX: citruscity@gmail.com
FEMI: njeducated@gmail.com
RODNEY:rodneyrikai@gmailc.om